We donate video games to Children's Hospitals.
With your generous donations we are able to provide Children's Hospitals with video games, gaming systems, and accessories.
Click Here To Donate!
Or scroll down to read more about how we work...
Here's why it's so important.
According to CureSearch.org more than 40 children are diagnosed with cancer each day, with more than 40,000 undergoing treatment each year. Treatment can be painful, terrifying, and confusing. 98% of children under the age of 17 enjoy playing video games. This is where Heart Meter hopes to help.
Playing video games give an outlet and lets the kids be kids again. Having fun and keeping a positive mental attitude is crucial during hours and hours of treatment.
---
Meet Evan.
When Evan was 3 years old he was diagnosed with a Wilm's tumor. He then underwent a surgery to remove his kidney and 18 weeks of chemotherapy. Thankfully Evan has been without relapse for two years! His family reached out to me and wanted to help other kids undergoing treatment. It was a pleasure to work with his family to provide smiles and laughter to others fighting as courageously as he has!
Our partners:
Carrie Keuten - Group / Event Coordinator, Levine Children's Hospital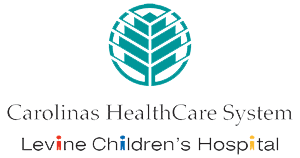 ---
"We truly appreciate your generosity; please know the joy it has brought to the patients and families."
Anne Bogen, M. A. - Vice President, Holy Angels Foundation, Inc.

---
"We are truly blessed to have your support of our mission of loving, living, and learning for the differently able"
Mike Blackwelder - Chief Advancement Officer, Safe Alliance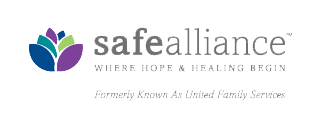 ---
"Thanks for your recent support of our Shelter. I know our kids and teens will love the Wii!"
Emily Rester - Development Director, Hospitality House of Charlotte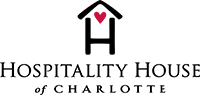 ---
"Thank you so much! Our guests cannot wait to use it. We are just thrilled and excited to provide our guests with some fun items when they have some down time here"
Frequently Asked Questions:
How can I help?
I'm so glad you asked! You can either make a monetary donation, or mail in any old games & systems you have lying around. Or just say hello; I'd love to hear from you.
If I donate money, how much of my donation will be used to actually buy games for the kids?
100%. I do not rely on this for income. Every penny from each donation goes straight to the mission.
What about violent games? You don't give those to children do you?
Of course not. I don't donate anything rated over Teen. Any donations I get in that are inappropriate are traded in for credit on new games.
Are my games too old?
Nope. I trade those in as well. I'll take any donation you're willing to send in, no matter how old. I don't like to donate anything more than a year or two old. This is especially true for sports games. The kids want to play as LeBron in Cleveland, not Miami.
How much does my donation help?
More than you know. On average I've been able to deliver new & mostly new games for around $20 per game. Not bad considering most are priced around $60. The cost of systems is baked into that as well. Those typically run $300 - $400 for current gen.
---
Donate with confidence.
Heart Meter, Inc is a 501(c)(3) nonprofit organization registered with the IRS. Rest assured that any donation you make will be used responsibly for the organization.
Convinced yet? Great!
Get started here.
Click our quick donation button below to get started. This is a 100% volunteer effort, so you can rest assured all of your funds will be used responsibly.
Can't donate cash?
You can still help.
We also gladly accept donations of used video games, gaming systems, and gaming accessories. Send any donations to:
CO: HeartMeter.org donations
505 East 6th Street #1503
Charlotte, NC 28202
---